Elizondo Library »
The Jewish Gospels : the story of the Jewish Christ /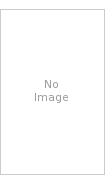 Author:
Publisher:
New York : The New Press, 2012.
Subjects:
Description:
xxiii, 200 p. ; 20 cm.
Notes:
Includes bibliographical references and index.
From son of God to son of man -- The son of man in First Enoch and Fourth Ezra: other Jewish messiahs of the first century -- Jesus kept kosher -- The suffering Christ as a midrash on Daniel -- Epilogue: the Jewish Gospel.

Login to Request this Item
Holdings
| | | | |
| --- | --- | --- | --- |
| Call Number | Collection | Format | Status |
| BM 620 .B69 2012 | Circulation Room | Books | On Shelf |