Elizondo Library »
The Best of Enenmies / STXfilms presents: an Astute Films production; in association with Rambler Entertainment; produced by Danny Strong, Fred Bernstein, Matt Berenson,Robin Bissell, Dominique Telson, Tobey Maguire, Matthew Plouffe; written and directed by Robin Bissel.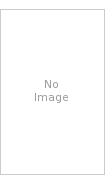 Author:
Publisher:
Universal City, CA : Universal Pictures Home Entertainment, 2019.
Subjects:
Description:
1 videodisc (aproximately 133 minutes): sound, color: 4 3/4 in.
Notes:
Originally released as a motion picture in 2019.
Racial tension runs high in 1971 Durham, North Carolina as residents continue to fight the 1954 Supreme Court decision to desegrate their schools. A series of town meetings are called to discuss the matter. Ann Atwater and C.P. Ellis, the meeting co-chairs, have very different views. Passionately advocating for school integration is a way of life for Atwater, a champion for Civil Rights, C.P. Ellis, Exalted Cyclops leading the Durham chapter of the Ku Klux Klan, vehemently opposes it. As the meetings progress, Atwater and Ellis learn they have more in common than they thought.
In English; Spanish subtitles; English subtitles for the deaf and hard-of-hearing (SDH); English descriptive audio track for people with visual disabilities.

Login to Request this Item
Holdings
| | | | |
| --- | --- | --- | --- |
| Call Number | Collection | Format | Status |
| PN 1997.2 .B478 2019 | Circulation Room | Books | On Shelf |