Elizondo Library »
Ministries : a relational approach /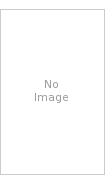 Author:
Publisher:
New York : Crossroad, c2003.
Subjects:
Description:
264 p. : ill. ; 24 cm.
Notes:
"A Herder & Herder book".
Includes bibliographical references (p. 221-251) and index.
The starting point for a theology of ministry -- The Triune God -- The church community -- Liturgy and sacrament -- A new vision for new ministries.

Login to Request this Item
Holdings
| | | | |
| --- | --- | --- | --- |
| Call Number | Collection | Format | Status |
| BX 1913 .H27 2003 | Circulation Room | Books | On Loan |